Video Tutorial
Written Tutorial
Motive Settings
Open Motive and select the Data Streaming pane under View in Motive and set the following settings:

Set the Local Interface to the local network address. NOTE: This should be an IP address, not loopback.

There is a bug in Motive that doesn't specify which Network IP Motive listens to commands from other software. If you have multiple addresses and one of your addresses is not responding to Peel Capture, try a different one. We are looking into a workaround for this issue.

Set the Remote Trigger to ON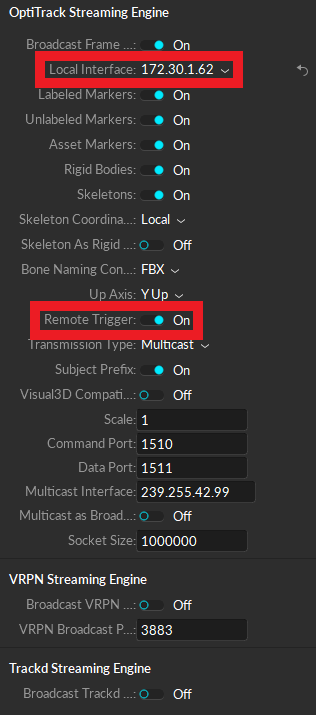 2. Add motive as a device in Peel Capture.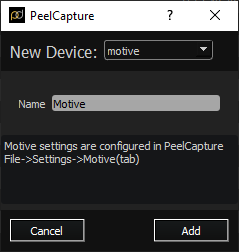 Peel Capture Settings
Peel Capture settings for Motive is now located in File → Settings → Motive. Instructions are located here.
Once Motive is added it will appear white in the Device Panel. Press record and stop recording to connect Motive. Once connected it will correctly show the active/recording status.