Video Tutorial
Written Tutorial with OptiTrack Motive
This tutorial covers recording in MotionBuilder with data streaming from OptiTrack Motive.
First download and install the OptiTrack – MotionBuilder Plugin.
Next add the OptiTrack Device from the plugin to the MotionBuilder Scene.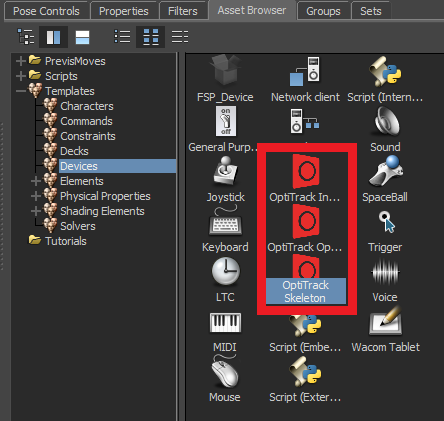 Navigate to the Device in Navigator → Devices → OptiTrack (this tutorial will use Skeleton).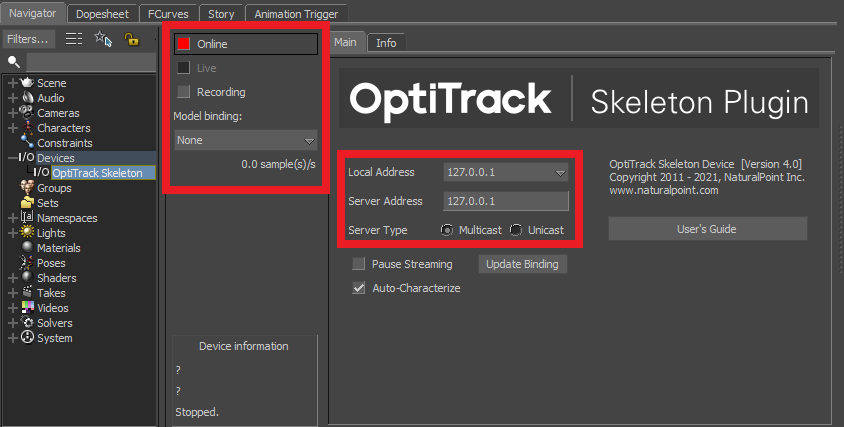 3. In Motive's Data Streaming Settings, change the Local Interface to loopback

and make sure that the MotionBuilder plugin's Server Type

is identical to Motive's Transmission Type

in Streaming Settings.
4. In the left red box above, check Online and Recording. Then click the Model Binding drop down and Create. Now Motive and Motion Builder are connected. NOTE: If Recording is not checked, Peel Capture will not be able to interface with MotionBuilder.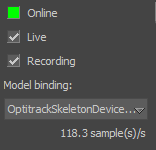 5. Add mobu as a device in Peel Capture. Use the address used in the OptiTrack Plugin in MotionBuilder.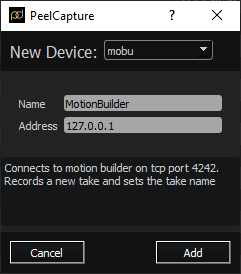 Now MotionBuilder is ready for recording with Peel Capture.